Upholstery buttons covered in your own fabric.
Provide me with a 6cm square of your own fabric and I will create a 19mm wire backed button at 50p each.
While I am in my workshop I can create the buttons while you wait - ring or text 07753820333 to confirm 'while-you-wait' availability.
If you would like them posted to you I can send them first class on the day they are made.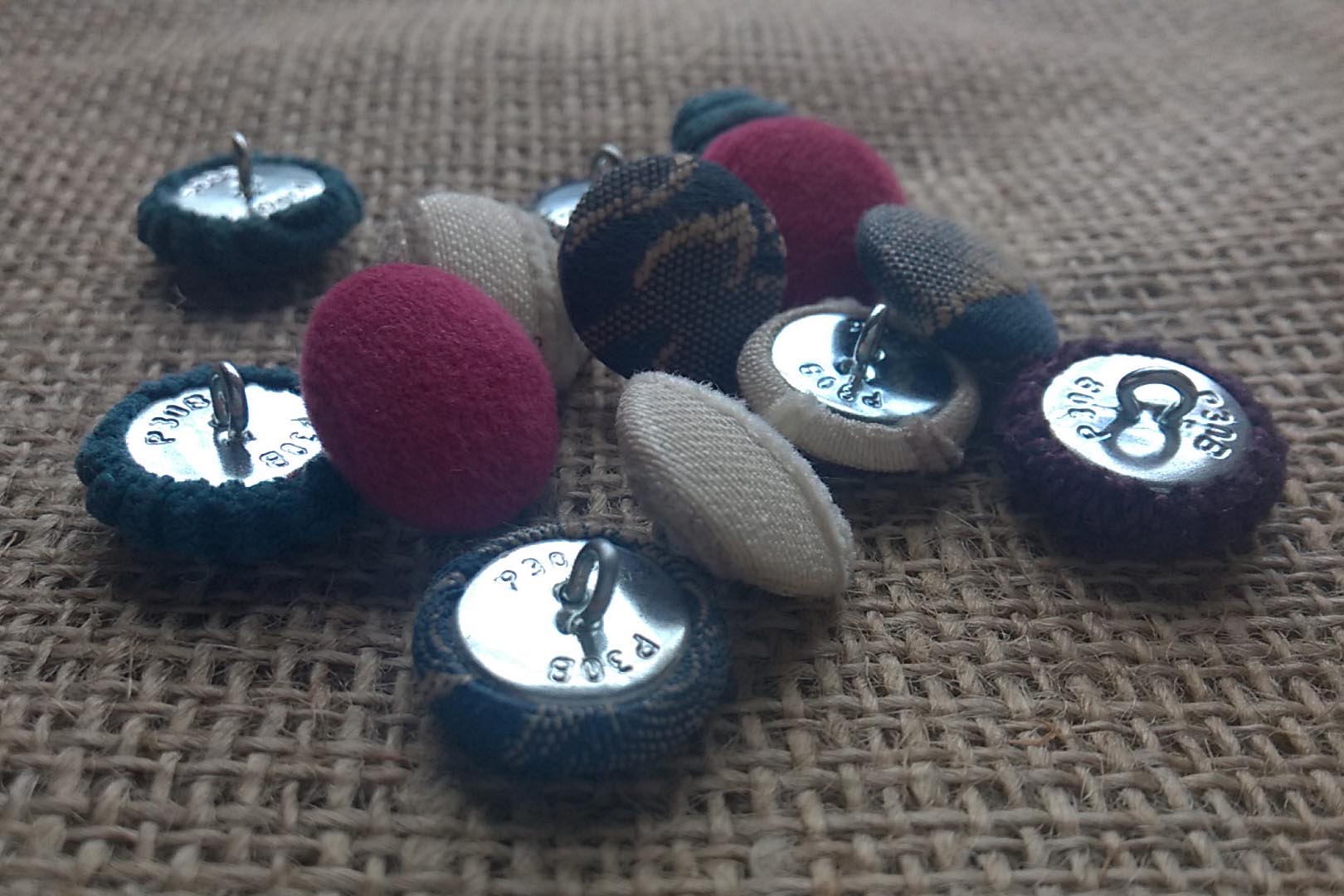 Post or hand deliver your 6cm squares of fabric per button to:
Badger Upholstery
15 Wellington Lane
Montpelier
Bristol
BS6 5PY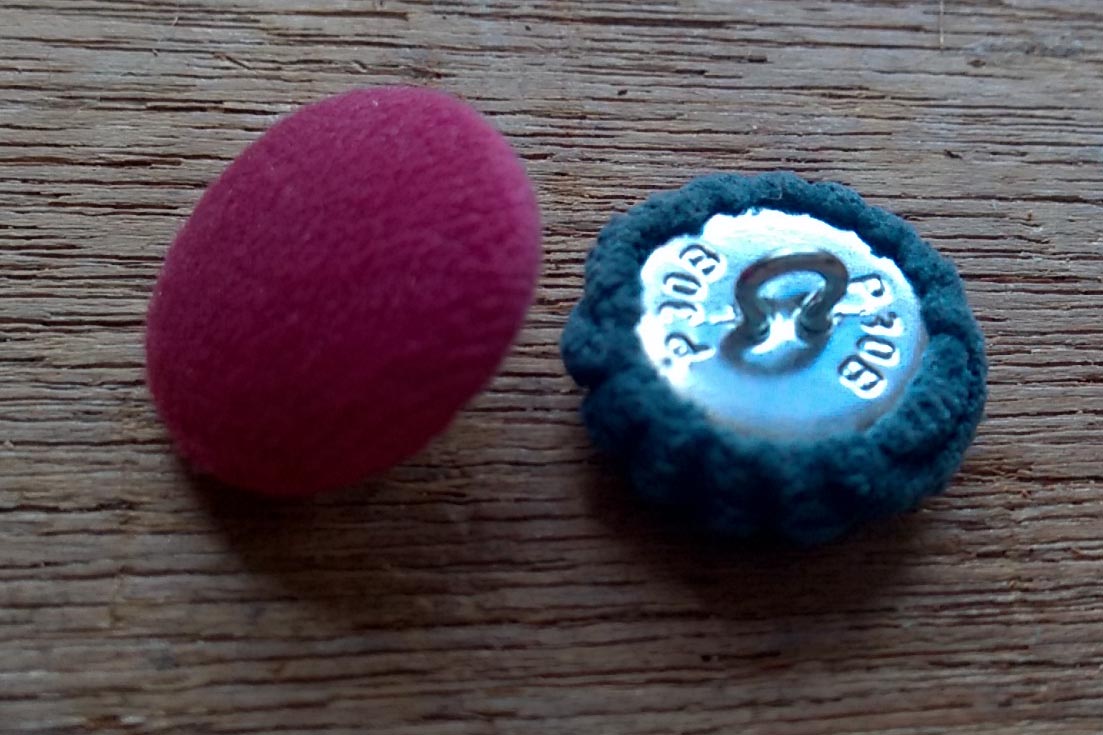 Dont forget to include your return address if you would like them posted, plus cost of service @ 50p per button plus £2.50 postage.
Letter box in green garage door at entrance to Wellington lane, opposite the Bristolian Cafe.